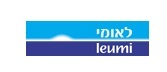 Leumi Private Bank
Leumi Private Bank
Leumi Private Bank was formed in 2012 following the merger of Bank Safdié and Bank Leumi. It is a private bank so offers services to customers with a high net worth. It is based in Switzerland and has two branches - one in Zurich and one in Geneva. It is a subsidiary of the Israeli company Bank Leumi. The services it offers cover investments and day-to-day banking. The products include trading services, funds, securities, credit, personal accounts, multi-currency accounts, fiduciary deposits, and credit cards. The investment products include investment funds and structured products.
Their head office address is: Dianastrasse 5, Postach 2090, 8022 Zurich, Switzerland
They can be contacted by telephone: +41 58 207 91 11
Email: [email protected]
Source: http://www.leumiprivatebank.com/
Leumi Private Bank Services
Personal Banking
Individual Investments
Leumi Private Bank Discussion
Q: Hello, I would like to ask you. I am Uzbek national. I want to deposit 30000USD for 2 years. What will be interest rate for that time and expenses?How much I will make profit? Thanks

Q: Good afternoon, My name is Jelena, and i have only Serbian citizenship, and i want to ask you is it posible for me to leave money in your bank, for time deposit, and what will be the rate? For example, I would like to put 25 000 US $ for one year on time deposit- what is interest rate for that amount and time? Thank you for your time and all the best.